ECOGREEN SAIGON
PRIME LOCATION
ECOGREEN SAIGON Apartments is located at 39 / 8B Nguyen Van Linh, Tan Thuan Tay Ward, District 7. The project is located on Nguyen Van Linh Street, beginning near Tan Thuan Industrial Park. Project Location Eco Green Sai Gon experts & investors appreciate the potential for developing position & ability to raise prices in the future. Eco Green District 7 owns a prime location lying between 3 urban CBD largest city of Saigon are: District 1, Phu My Hung (District 7) and the new urban area of Thu Thiem (District 2). Eco Green District 7 from Phu My Hung urban area just 1.5km, residents can fully enjoy the convenience of a high-end urban HCMC moderns, from education, health, to trade in services, finance, etc. Eco Green Saigon residents to easily move to the center of District 1 through Nguyen Tat Thanh (road about 37 - 42m) and Nguyen Thi Thap (35m). Quick connection to the Thu Thiem new urban area through Phu My Bridge and Thu Thiem Bridge 4.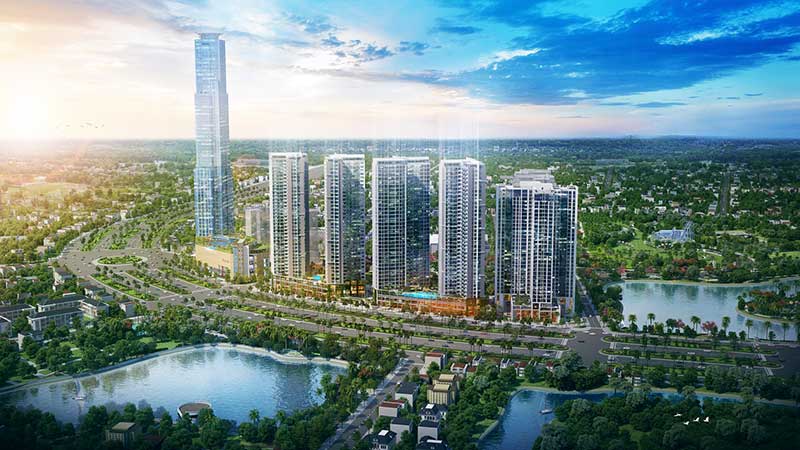 ECOGREEN SAIGON is a commercial project apartment complex, service, 5 * hotels and the shophouse was invested with extremely thorough quality. Placed in a position of the city of gold, is the intersection of many different main roads, EcoGreen have brand-class international matches. The project is located on the main road Avenue Nguyen Van Linh, Tan Thuan Tay Ward, District 7, with a prime location owned transport system extremely convenient links from urban area Phu My Hung, linked Q4 through Tan Thuan bridge, the link to Q2 through Phu My bridge & Thu Thiem Tunnel, District 8, Binh Chanh, Nha be, and is the main meeting point in District 7. From the center of District 1 just scroll through the Ton Duc Thang, Nguyen Tat Thanh and Cau Tan Thuan 2 is to Eco Green Saigon, adjacent park Huong Tram, a supermarket Aeon Citi Mart less than 1km, from RMIT University only 1,8km. Move less than 2km is to Tam Duc Hospital, FV Hospital, etc.
FIVE STARS FACILITIES

With the great facilities brought by the project, along with a reasonable price, apartments Ecogreen is where peace industry of all families. The design of the apartments of Ecogreen gives people feel cozy and full of freshness. Pay attention to every little detail, the interior is selected from well-known brands in the world, decorative style house full of flair and attractive is a the big plus point for us to choose this place is the place his retreat.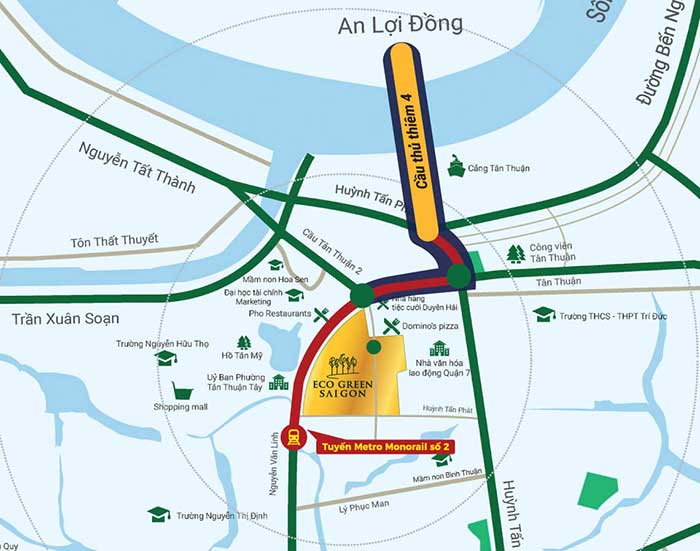 With ECOGREEN SAIGON, Xuan Mai Corp investors are focusing on how to design and build the system internal facility & sync complete match with the future owners of the apartments here. The internal facility will be spread over the campus of projects such as local area with Park: relaxing garden, ecological garden, the Ayurvedic, etc. Swimming pool area with pool adult style resort, a children's pool. Commercial center, the high-end hotels. Multi-purpose sports area with many sports activities promoting health, etc. Area health care - Beauty: Gym, Spa, Meditation, Steam Sauna. Community living room, reading library, galleries. Food area, BBQ, parties, catering activities for residents, absolute security and protection 24 / 24. At ECOGREEN SAIGON also has an outdoor barbecue area, cafe area, parks, jogging area, the amusement parks.
One bedroom apartment for rent at ECOGREEN SAIGON at from 600 USD/month
Two bedrooms apartment for rent at ECOGREEN SAIGON at from 700 USD/month
Three bedrooms apartment for rent at ECOGREEN SAIGON at from 850 USD/month
Please kindly contact us at: 0909 288 281 (Viber/Whatapps/Zalo) for visiting apartment for rent at ECOGREEN SAIGON
---
Beds: 03
Baths: 02
Area: 95m2
Beds: 03
Baths: 02
Area: 95m2
Beds: 02
Baths: 02
Area: 65m2
Beds: 03
Baths: 02
Area: 80m2
Beds: 02
Baths: 02
Area: 65m2
Beds: 03
Baths: 02
Area: 80m2
Beds: 02
Baths: 01
Area: 52m2
Beds: 02
Baths: 02
Area: 65m2
Beds: 03
Baths: 02
Area: 87m2
Beds: 02
Baths: 02
Area: 65m2
Beds: 02
Baths: 01
Area: 52m2